WE LOVE TO ENJOY THE BOAT LIFE
Why rent a boat in Denia?
Denia is a city located in the Valencian Community north of the coast of Alicante. It is located almost at the same distance from Alicante and Valencia. It was declared Creative City of Gastronomy by UNESCO in 2015. This is not a superficial title or mention but you will be able to see for yourself that the offer in this sense is spectacular. It is a destination with strong appeal of the Costa Blanca as it has all kinds of leisure options. To discover this area you can also rent a boat in Javea and tour the coast, ask us.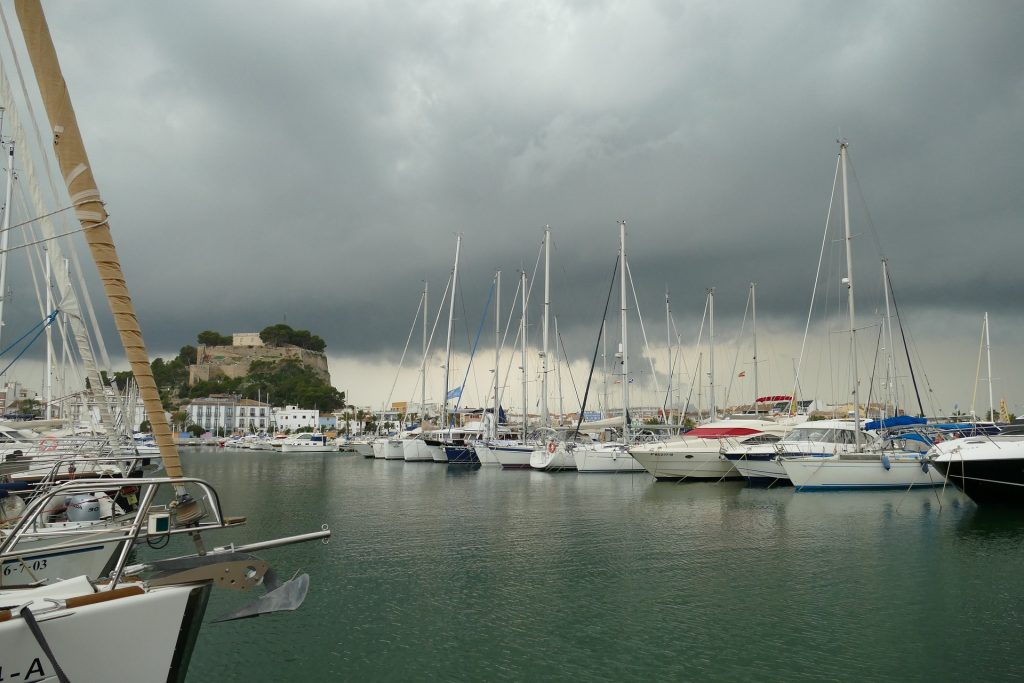 We are a group of professionals coming from different branches of tourism. Young people, passionate about make the customer feel good and let them know all the beauty of Denia.
We are dedicated to boat rentals in Denia. We organize tours and excursions in Denia. We also design customized tours for each type of customer according to their needs.
In Denia and Jávea. With its fine sandy beaches and crystal clear waters, Denia is the ideal place for boat rides. Meet the Montgó Natural Parkenjoy the proximity to the Balearic Islands and its secret coves...


BOAT RENTALS IN DENIA, VALENCIAN COMMUNITY, SPAIN
With Wonder Boats you can rent all types of inflatable boats or semi-rigid boats type ZodiacWe offer a wide range of boats for rent with prices from 200€ per day depending on the season. The best boats and prices for an unforgettable vacation with or without skipper. The boats that we offer for rent require a sailing license (from basic sailing license or LBN also known as «Titulín» to be piloted but we offer the possibility to rent also a skipper either because you have a license but you want to enjoy the day to the fullest or because you don't have one. Most boats require a skipper with a PNB license (Patrón de Navegación Básico) or higher, you have a classification of licenses and their limitations in: boat rental denia
HOW MUCH DOES IT COST TO RENT A BOAT IN DENIA?
Renting a boat for up to 12 people (the maximum capacity for bareboat rentals) in Denia can cost an average of between 2000 euros and 3500 euros per week and between 200 and 500 euros per day depending on the type of boat and motor boat equipment. These boats are also known as inflatable boats.
RENT YACHTS IN DENIA
Chartering a yacht in Denia can cost up to 1500 euros per day. This is an exclusive service that we perform a few charters either with own yachts or managing private yachts of third parties. Although there are platforms that aggregate a multitude of yacht owners of all kinds we suggest booking through entities that facilitate dialogue directly with the property to save time and avoid misunderstandings.


Denia is the ideal destination for water sports such as kitesurfing and windsurfing. On its beaches you can see daily the colors of the kites of the "Kite" teams and windsurfing sails. In Denia there is also a long tradition of regattas such as the Ruta de la Sal or the Copa del Canal, which are attended by fans and all kinds of interested public. For all these reasons the hotel offer is almost always at the limit of its capacity, making it difficult to find a place to stay if you do not look well in advance.
Sightseeing in the city of Denia. If you like museums, you can not miss the archaeological museum. However, the must-see par excellence is the visit to the castle. Be prepared to climb its steep slope that "costs a lot" 😉.
TRADITIONAL FESTIVITIES OF DENIA
Las Fallas
Moors and Christians Festivity
San Juan Bonfires
The climate in Denia is very pleasant as the annual average temperature is 18°C with short winters and long lasting summers. The summers are sunny with an incidence of rain or bad sailing conditions that do not exceed three or four days throughout the summer. This allows to enjoy a friendly sea and in general in summer offers unparalleled conditions for sailing with little swell and practically no waves.
What do our customers think about our services?
Wonderful experience !!! They cannot be more professional or detailed. Today we have repeated and we confirm, WONDERFUL ADVENTURE INSURED! We return for sure. Thank you very much for everything!!!
Length:
7,15 m.
Type:
Semi-rigid.
Accesories:
 Solarium, awning, bathroom, fridge, seats, bluetooth music/radio, safety/salvage equipment, snorkeling equipment.
Reserve Ahora
Length:
6,50 m.
Type:
Semi-rigid.
Accesories:
Bow solarium, awning, ladder, bathroom, bow/stern seats, music system, safety equipment, snorkeling equipment.
Reserve Ahora
Length:
5,99 m.
Type:
Semi-rigid.
Accesories:
 Solarium, awning, two stairs, bathroom, seats, stereo, table, security equipment and sounder.
Reserve Ahora
OR WOULD YOU PREFER US TO GUIDE YOU?
ASK US ABOUT THE OPTIONS OF PRIVATE BOAT EXCURSIONS WE CAN OFFER YOU THROUGH THE FORM BELOW.